Steve Collins, Ph.D., received his B.S. in Mechanical Engineering in 2002 from Cornell University, where he performed research on passive dynamic walking robots with Andy Ruina. He received his Ph.D. in Mechanical Engineering in 2008 from the University of Michigan, where he performed research on the dynamics and control of human walking with Art Kuo. He performed postdoctoral research on humanoid robots with Martijn Wisse at T. U. Delft in the Netherlands. He was a professor of Mechanical Engineering and Robotics at Carnegie Mellon University for seven years. In 2017, he joined the faculty of Mechanical Engineering at Stanford University, where he teaches courses on design and robotics and directs the Stanford Biomechatronics Lab. His primary focus is to speed and systematize the design and prescription of prostheses and exoskeletons using versatile device emulator hardware and human-in-the-loop optimization algorithms (Zhang et al. 2017, Science). Another focus is efficient autonomous devices, such as highly energy-efficient walking robots (Collins et al. 2005, Science) and exoskeletons that use no energy yet reduce the metabolic energy cost of human walking (Collins et al. 2015, Nature). He is a member of the Scientific Board of Dynamic Walking and an Associate Editor of the International Journal of Robotics Research. He has received the Young Scientist Award from the American Society of Biomechanics, the Best Medical Devices Paper from the International Conference on Robotics and Automation, and the student-voted Professor of the Year in his department. More information at: www.stanford.edu/people/stevecollins.
Andrew Sawers, Ph.D., MSPO, is an Assistant Professor in the University of Illinois at Chicago Department of Kinesiology and Nutrition, where he is the director of the Locomotor Rehabilitation Lab. He earned his doctorate in rehabilitation sciences from the University of Washington in 2012 and completed a postdoctoral fellowship in biomedical engineering at Emory University from 2012 to 2015. Dr. Sawers is also a certified prosthetist-orthotist with more than 10 years of clinical experience.
His research program seeks to address three critical areas related to balance and falls among individuals with lower limb amputations: 1) determining who is at risk for a fall (and thus in need of treatment), 2) diagnosing why someone is at risk for a fall (in order to personalize treatment), and 3) predicting how an at-risk individual is likely to fall (in order to prioritize treatment). Rigorous psychometric test development, innovative biomechanical experiments, and robust epidemiological data and statistical modeling are used to achieve these goals. Dr. Sawers has received funding from the National Institutes of Health, U.S. Department of Defense, as well as other national and local foundations to support this research.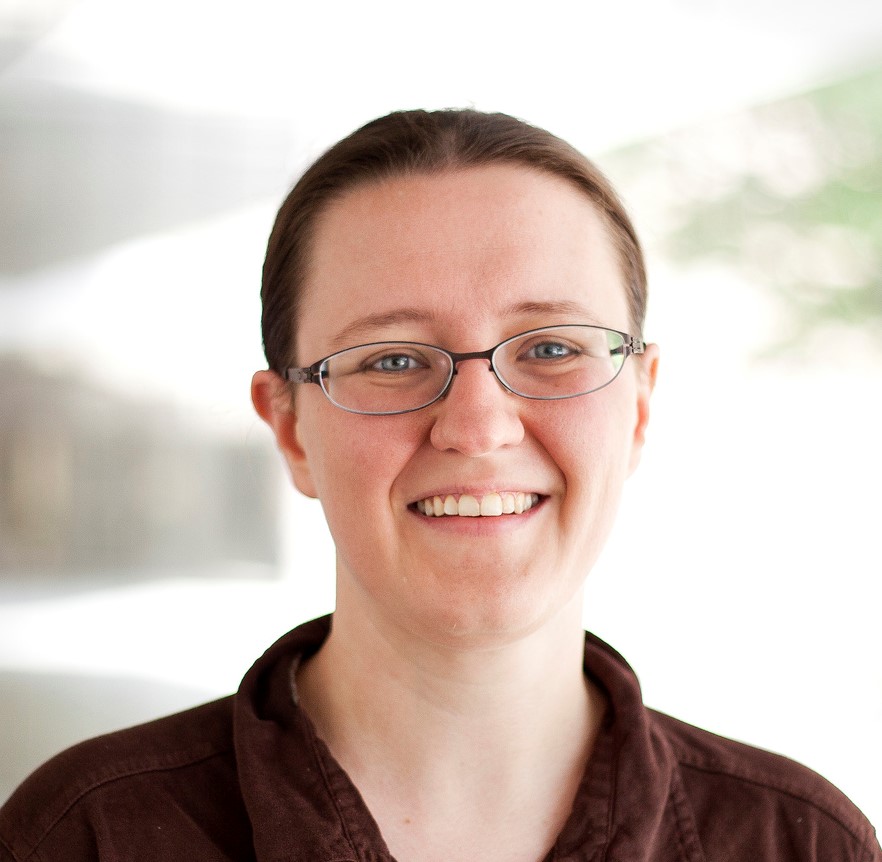 Cynthia A. Chestek, MS received her BS and MS degrees in electrical engineering from Case Western Reserve University in 2005 and the Ph.D. degree in electrical engineering from Stanford University in 2010. From 2010 to 2012, she was a Research Associate at the Stanford Department of Neurosurgery with the Braingate 2 clinical trial. She is now an associate professor of Biomedical Engineering at the University of Michigan, Ann Arbor, MI, where she joined the faculty in 2012. She runs the Cortical Neural Prosthetics Lab, which focuses on brain and nerve control of finger movements as well as to high-density carbon fiber electrode arrays. She is the author of 34 full-length scientific articles. Her research interests include high-density interfaces to the nervous system for the control of multiple degree of freedom hand and finger movements.
Deanna Gates, Ph.D., is an Associate Professor of Movement Science and Biomedical Engineering at the University of Michigan.  She earned her B.S. in Mechanical Engineering from the University of Virginia (2002), M.S. in Biomedical Engineering from Boston University (2004), and Ph.D. in Biomedical Engineering at the University of Texas at Austin (2009).  Dr. Gates worked in engineering consulting and in civilian and military clinical gait laboratories, before arriving at the University of Michigan in 2012.  The primary goal of her research program is to improve function and quality of life in individuals with musculoskeletal impairments.  Her lab primarily focuses on understanding repetitive human movements such as walking and reaching, and how people are able to perform these movements with robotic devices, such as upper and lower limb prostheses. Her research explores the factors that relate to a person's ability to successfully use devices, how to train individuals for optimal use, and the development of appropriate outcome measures to assess success of new technology.  She is also an Associate Editor of IEEE Transactions on Neural Engineering and Rehabilitation.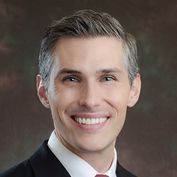 Matthew Garibaldi, MS, CPO, serves as an Associate Clinical Professor and as the Director of the Orthotic and Prosthetic Centers for the Department of Orthopaedic Surgery at UCSF.  His research focuses on validation of prosthetic assessment tools, patient preference surveys for regulatory purposes, and quality of life outcomes research for experimental prosthetic technology. Following a nineteen-year clinical career, Matthew has played a key role in developing the Osseointegration program at UCSF and is the first prosthetist in the United States to treat patients using the transfemoral percutaneous osseointegration OPRA implant system. Additionally, he serves as the President of the California Orthotic and Prosthetic Association, and is a founding member of the Hospital-Based O&P Consortium.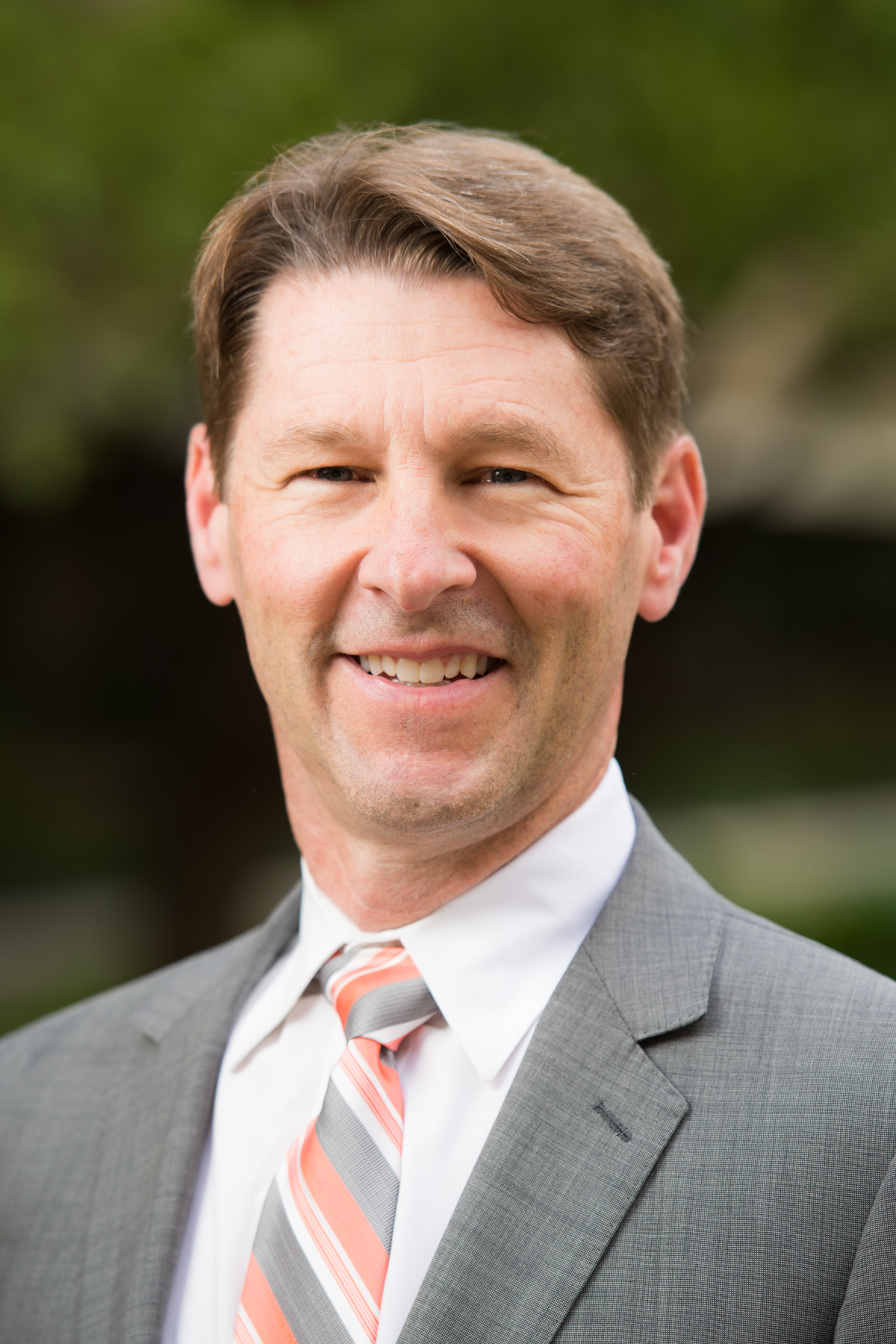 Paul S. Cederna, M.D., is the Robert Oneal Professor of Plastic Surgery, Chief of the Section of Plastic Surgery, and Professor in the Department of Biomedical Engineering at the University of Michigan who specializes in reconstruction of complex wounds. By combining his clinical training in general surgery, microsurgery, and plastic surgery and background in biomedical engineering, he is able to incorporate creative solutions with technically challenging operations to solve the most difficult problems resulting from trauma, cancer, or burns.  
Dr. Cederna received his Bachelors of Science in Biomedical Engineering from the University of Michigan, College of Engineering, and his MD degree from the University of Michigan Medical School. Thereafter, he completed a residency in General Surgery and a fellowship in Microsurgery at the University of Iowa Hospitals and Clinics. He then returned to Ann Arbor, Michigan where he completed his Plastic Surgery Fellowship training at the University of Michigan Health System. He then completed two additional years of basic science research training as a postdoctoral research fellow within the Muscle Mechanics Lab of the at the University of Michigan. He has since joined the faculty at the University of Michigan where he has been a full time academic surgeon since 1999.
Academically, Dr. Cederna has a very active research enterprise directing the Neuromuscular Research Laboratory at the University of Michigan. Dr. Cederna has received over $28,000,000 in direct research funding, authored over 300 scientific manuscripts, published 25 book chapters, presented his work over 700 times at national and international meetings, and has been asked to give over 350 extramural presentations. He has mentored 65 students, 45 research fellows, and 17 postdoctoral fellows from various backgrounds including biomedical engineering and physiology.  He has received over 68 national research awards either as first author or mentor of the research work. Dr. Cederna has been the Chairman of the Plastic Surgery Research Council, President of the American Society for Peripheral Nerve, President of the Michigan Academy of Plastic Surgeons, President for the Plastic Surgery Foundation, and is currently Chairman-Elect of the American Board of Plastic Surgery. Dr. Cederna has been recognized for his clinical accomplishments and is currently listed in the "Best Doctors in America", the "Guide to America's Top Plastic Surgeons", "American's Top Doctors",  "America's Most Compassionate Doctors", "Top Cosmetic Doctors", "Marquis Who's Who in America", "America's Top Doctors", and "America's Top Surgeons".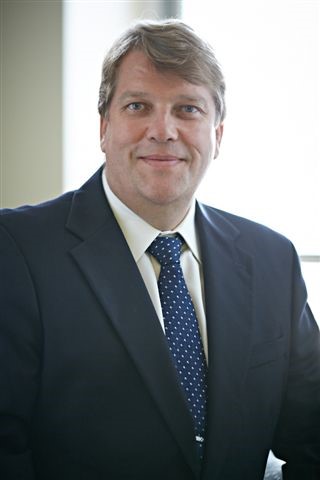 Timothy R. Dillingham, M.D., MS, is currently the William J. Erdman II, Professor and Chair for the Department of Physical Medicine and Rehabilitation (PM&R) at the University of Pennsylvania in Philadelphia, Pennsylvania.
He attended the University of Washington in Seattle, Washington where he earned his Medical Degree in 1986 and completed his internship and residency in Rehabilitation Medicine in 1990. He also earned a Master of Science degree in gait biomechanics.   Dr. Dillingham is board certified in PM&R and Electrodiagnostic Medicine.
Dr. Dillingham served for four years in the United States Army at Walter Reed Army Medical Center, in Washington, D.C.  Upon completing his military service in 1994, Dr. Dillingham joined the Department of PM&R at the Johns Hopkins University.  In 2003, he assumed the Chairmanship of the Department of PM&R at the Medical College of Wisconsin in Milwaukee, Wisconsin.  In 2010 he founded iFIT Prosthetics, LLC® and partnered with ADC Engineering to develop modular, immediate fit, adjustable, cost efficient, lower limb prosthetics.  He has received NIH STTR grant support for the past eight years which supports this prosthetic engineering.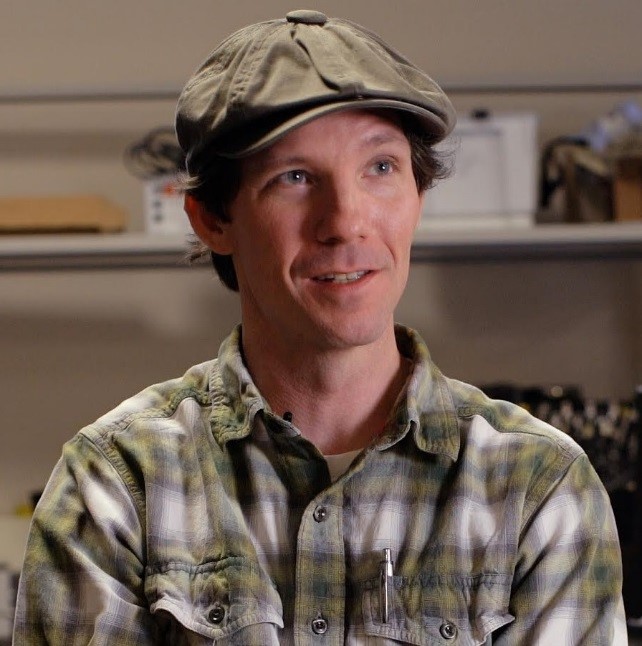 Gregory S. Sawicki, Ph.D., is an Associate Professor at Georgia Tech with appointments in the School of Mechanical Engineering and the School of Biological Sciences. He holds a B.S. from Cornell University ('99) and a M.S. in Mechanical Engineering from University of California-Davis ('01).
Dr. Sawicki completed his Ph.D. in Human Neuromechanics at the University of Michigan, Ann-Arbor ('07) and was an NIH-funded Post-Doctoral Fellow in Integrative Biology at Brown University ('07-'09). Before joining Georgia Tech in August 2017, Dr. Sawicki spent 8 years as a faculty member in the Joint Department of Biomedical Engineering at NC State and UNC - Chapel Hill.
Dr. Sawicki directs the Physiology of Wearable Robotics (PoWeR) laboratory—where the goal is to combine tools from engineering, physiology and neuroscience to discover neuromechanical principles underpinning optimal locomotion performance and apply them to develop lower-limb robotic devices capable of improving both healthy and impaired human locomotion (e.g., for elite athletes, aging baby-boomers, post-stroke community ambulators).
By focusing on the human side of the human-machine interface, Sawicki and his group have begun to create a roadmap for the design of lower-limb robotic exoskeletons that are truly symbiotic---that is, wearable devices that work seamlessly in concert with the underlying physiological systems to facilitate the emergence of augmented human locomotion performance.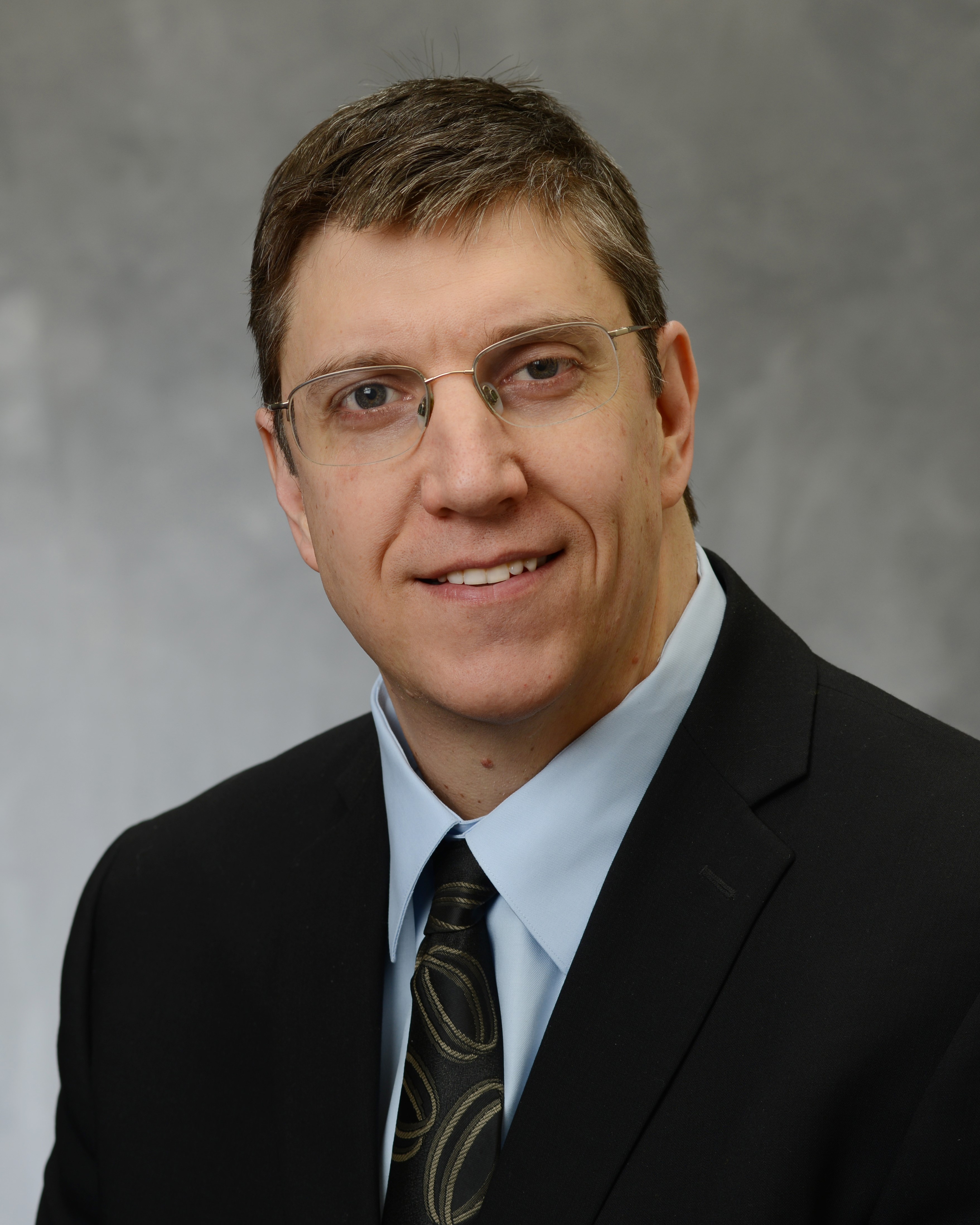 Daniel P. Ferris, Ph.D., is the Robert W. Adenbaum Professor of Engineering Innovation at the University of Florida, J. Crayton Pruitt Family Department of Biomedical Engineering. He studies how to integrate machines and humans to improve human performance and mobility in health and disability. Specific research projects focus on robotic lower limb exoskeletons, bionic lower limb prostheses, and mobile brain imaging with high-density electroencephalography. Prof. Ferris completed his B.S. from the University of Central Florida, his M.S. from the University of Miami, and his Ph.D. from University of California, Berkeley. After earning his doctoral degree, he worked as a post-doctoral researcher in the UCLA Department of Neurology and the University of Washington, Department of Electrical Engineering.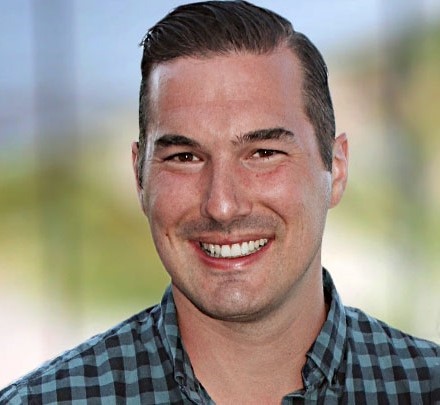 Elliott Rouse is an Assistant Professor in the Department of Mechanical Engineering and a Core Faculty Member in the Robotics Institute at the University of Michigan, where he directs the Neurobionics Lab. The vision of his group is to discover the fundamental science that underlies human joint dynamics during locomotion and incorporate these discoveries in a new class of wearable robotic technologies. The Neurobionics Lab uses technical tools from mechanical and biomedical engineering applied to the complex challenges of human augmentation, physical medicine, rehabilitation and neuroscience. Dr. Rouse received the BS degree in mechanical engineering from The Ohio State University in 2007, and the MS and PhD degrees in biomedical engineering from Northwestern University in 2009 and 2012, respectively. Subsequently, he joined the Massachusetts Institute of Technology as a Postdoctoral Fellow, working with the Biomechatronics Group in the MIT Media Lab. Prior to joining the University of Michigan, Dr. Rouse was faculty in the Schools of Medicine and Engineering at Northwestern University and a Research Scientist at the Shirley Ryan AbilityLab. Dr. Rouse and his research have been featured at TED, on the Discovery Channel, CNN, National Public Radio, Wired Magazine UK, and Business Insider.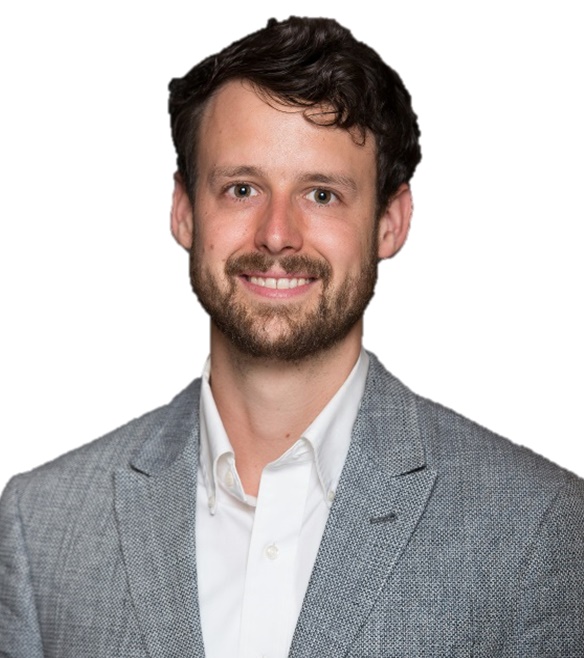 Max Shepherd is a Ph.D. candidate and Northwestern Presidential Fellow interested in the design, control, and perception of exoskeletons and lower limb prosthetics. He is advised by Prof. Elliott Rouse in the Neurobionics Lab, University of Michigan, and is also affiliated with the Department of Biomedical Engineering at Northwestern University, as well as the Center for Bionic Medicine at the Shirley Ryan AbilityLab. The goal of his research is to improve our understanding of gait biomechanics, human motor control, and perceptual processes, and use this knowledge to build wearable robotic devices to rehabilitate and assist people with pathological gait. In his PhD, Max designed a prosthetic foot with customizable mechanics and variable stiffness, and used this as a tool to understand and optimize the way in which amputee patients and prosthetists converge on appropriate mechanics. He has also worked on using shape optimization techniques to design new prosthetic running feet while a Visiting Scholar at Össur in 2018.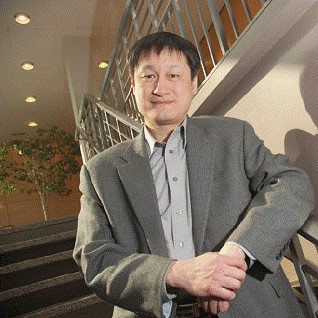 Professor Shih's, Ph.D., research and education focus is in manufacturing. His career goal is to apply the science and technology in manufacturing to transform the quality-of-life in aging society. After receiving his PhD from Purdue University in 1991, Dr. Shih was the manufacturing R&D engineer at Cummins Inc. at Columbus, Indiana for 7 years. From 1998 to 2002, he was Associate Professor in Mechanical and Aerospace Engineering at NC State University. In 2003, Dr. Shih joined the Mechanical Engineering at University of Michigan.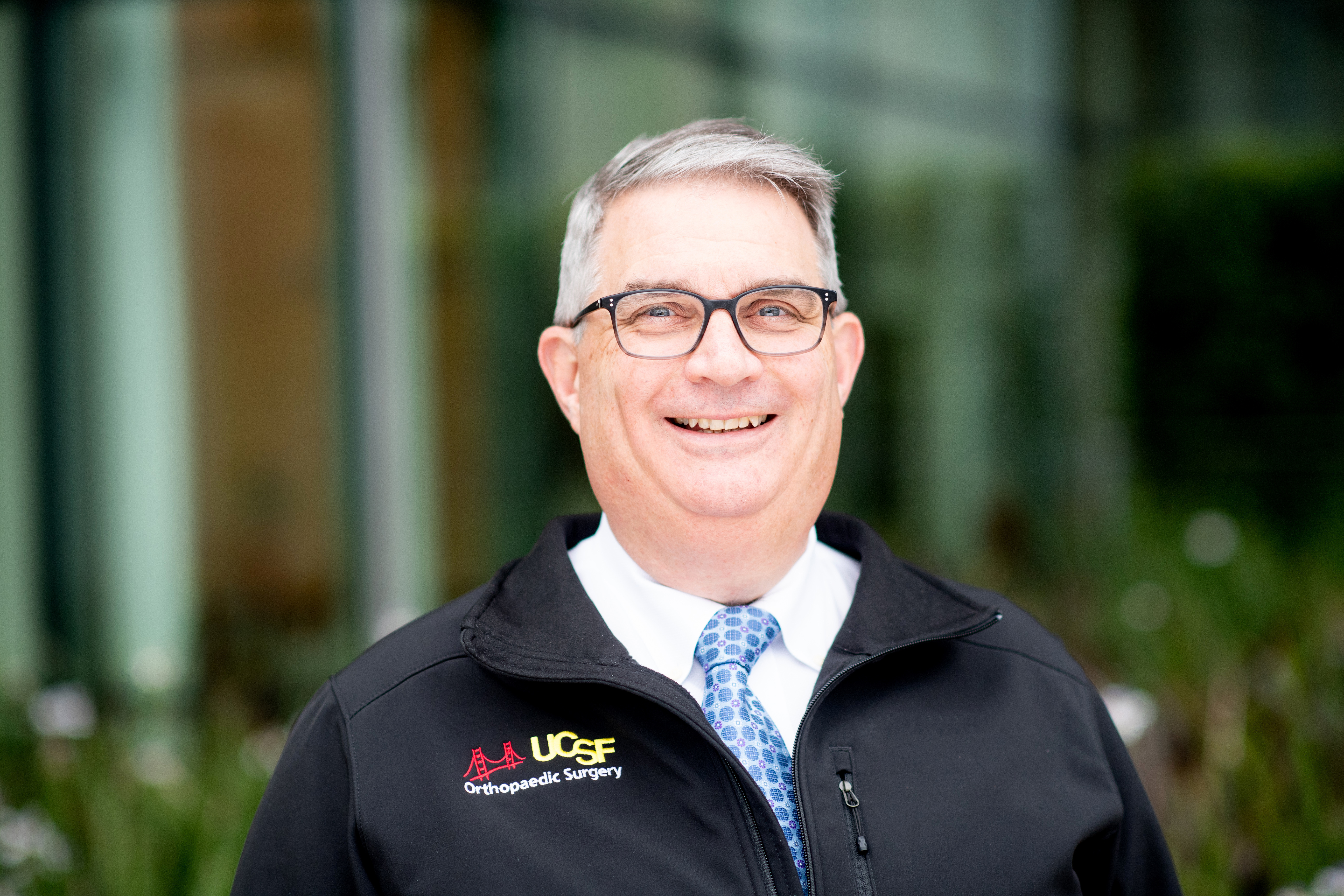 Richard J. O'Donnell, M.D., is a Professor of Clinical Orthopaedic Surgery at the University of California, San Francisco.  Dr. O'Donnell is Chief of the UCSF Orthopaedic Oncology Service; Co-Director of the UCSF Sarcoma Program; Director of the UCSF Musculoskeletal Research Consortium (METRiCS); Director of the UCSF international Center for Osseointegration Research, Education, and Surgery (iCORES); and Founder of the Orthopaedic Surgical Osseointegration Society (OSOS).  In April, 2016, his UCSF team was the first to perform percutaneous transfemoral osseointegration surgery in the United States.  Dr. O'Donnell collaborates closely with the Walter Reed National Military Medical Center on the Transfemoral Amputation Osseointegration Study (TFAOS) and the Transhumeral Amputation Osseointegration Study (TAOS).  He is also the recipient of federally-funded grants with the Massachusetts Institute of Technology, the Brigham and Women's Hospital, and the University of Michigan to study the use of osseointegrated implants as conduits for the passage of electronic systems to enable bidirectional volitional motor control of, and sensory/proprioceptive feedback from, both upper and lower extremity external prostheses.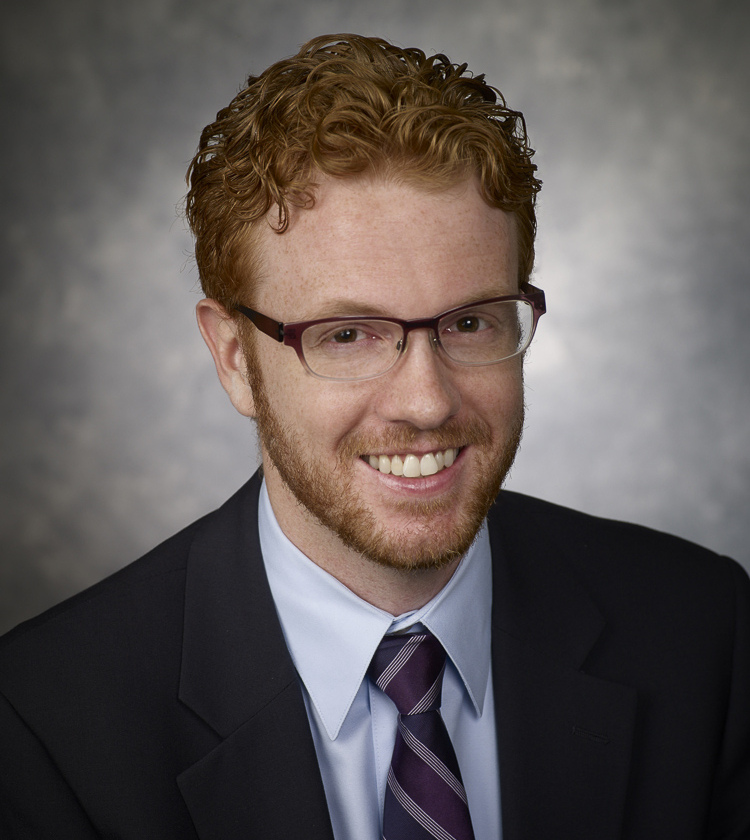 Robert D. Gregg IV, Ph.D., received his B.S. degree in electrical engineering and computer sciences from the University of California, Berkeley in 2006 and his M.S. and Ph.D. degrees in electrical and computer engineering from the University of Illinois at Urbana-Champaign in 2007 and 2010, respectively. He joined the Departments of Bioengineering and Mechanical Engineering at the University of Texas at Dallas (UTD) as an Assistant Professor in June 2013 with an adjunct appointment at the UT Southwestern Medical Center. Prior to joining UTD, he was a Research Scientist at the Rehabilitation Institute of Chicago and a Postdoctoral Fellow at Northwestern University. Dr. Gregg directs the Locomotor Control Systems Laboratory, which conducts research on the control mechanisms of bipedal locomotion with applications to wearable and autonomous robots. He is a recipient of the Eugene McDermott Endowed Professorship, NSF CAREER Award, NIH Director's New Innovator Award, and Burroughs Wellcome Fund Career Award at the Scientific Interface. Dr. Gregg is a Senior Member of the IEEE.    http://www.utdallas.edu/~rgregg/locolab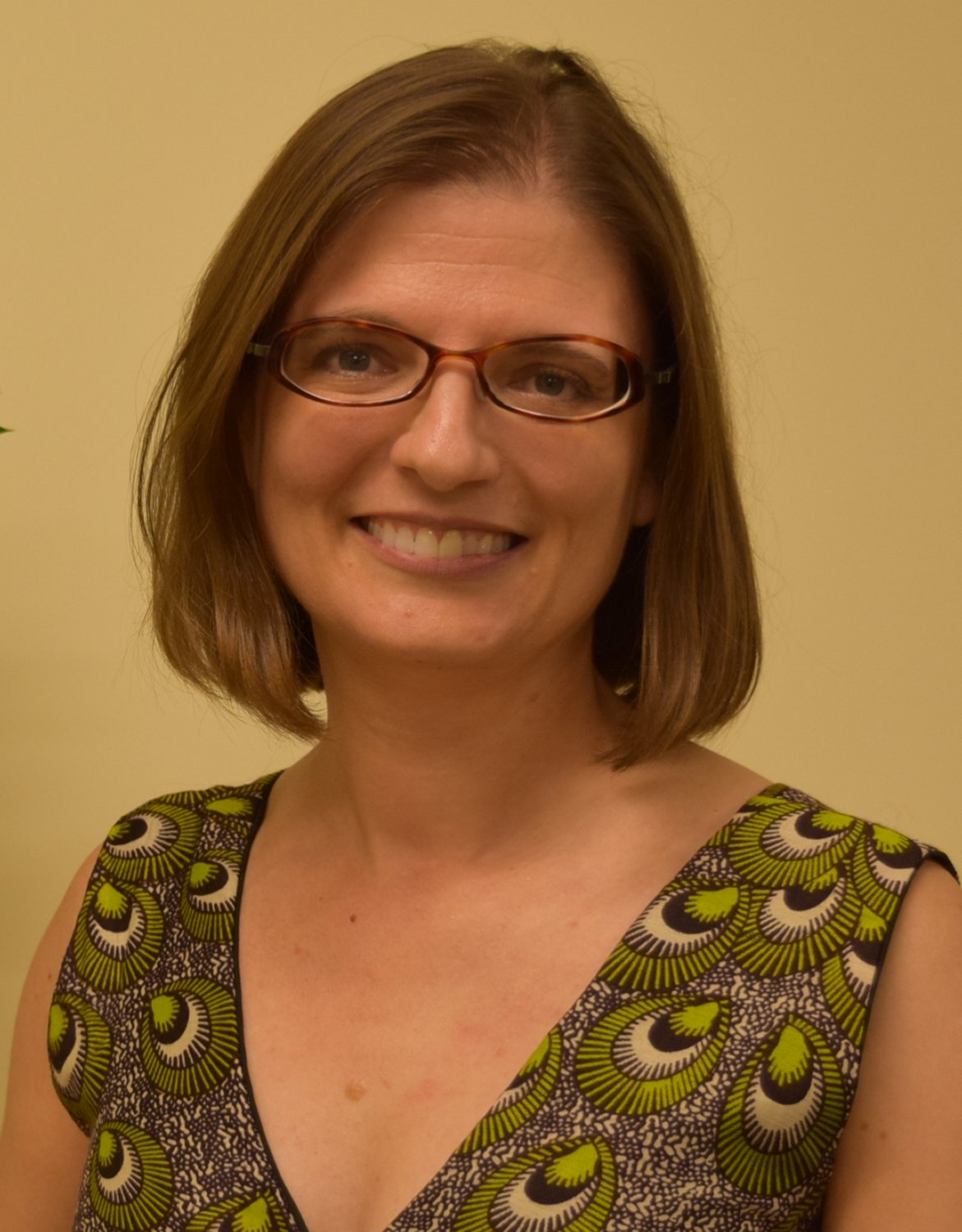 Stefania Fatone, Ph.D., BPO(Hons), is a Professor in the Department of Physical Medicine and Rehabilitation in the Northwestern University Feinberg School of Medicine in Chicago, Illinois USA. She completed her undergraduate degree in prosthetics and orthotics and her doctoral studies at La Trobe University in Australia. Dr. Fatone has nearly 20 years of experience conducting prosthetics and orthotics research and currently leads multiple research projects funded by federal agencies, professional organizations and industry. She also contributes to the Masters in Prosthetics and Orthotics program at the Northwestern University Prosthetics-Orthotics Center (NUPOC). Her research includes a broad range of qualitative, experimental and review studies in areas such as transfemoral prosthetic socket biomechanics and design, orthotic management of upper motor neuron lesions, and partial foot amputation. She has published more than 80 journal articles, book chapters, editorials, commentaries, and evidence notes and presents regularly at conferences nationally and internationally. Dr. Fatone is an honorary Member of the American Academy of Orthotists and Prosthetists and a recipient of the Academy's distinguished Research Award. She is also co-Editor in Chief of Prosthetics and Orthotics International.
Carla Vollmer is the Limb Loss Coordinator of the University of Michigan Orthotics and Prosthetics Center.  She provides amputee peer support and is a certified peer visitor; runs U-CAN (Community Amputee Network) that includes leading an adult support and activity group, organizing parent and child events and writing a monthly newsletter.  She received her bachelor's degree in Sociology and Sign Language Studies from Madonna University.  She has been working with children that have a limb loss/ limb difference and other life altering illnesses for over 30 years and has worked for the University of Michigan for over 5 years.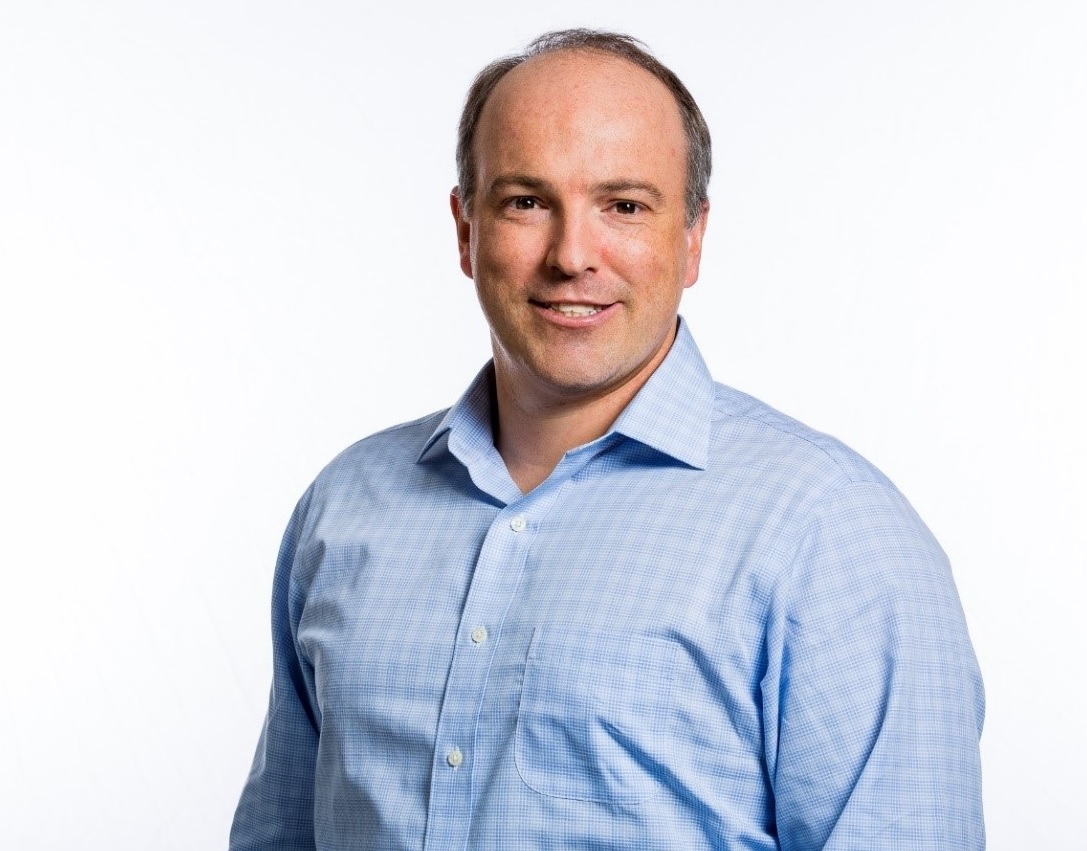 Levi J. Hargrove, Ph.D., P.Eng., received his MScE and PhD in Electrical Engineering from the University of New Brunswick (2005, 2008). He is currently the Director of Center for Bionic Medicine at the Shirley Ryan AbilityLab, formerly the Rehabilitation Institute of Chicago (RIC), and an Associate Professor in the Departments of Physical Medicine & Rehabilitation and the McCormick School of Engineering at Northwestern University. His research interests include signal processing, pattern recognition, and myoelectric control of powered prostheses. A major goal of his research is to develop clinically realizable myoelectric control systems that can be made available to persons with limb loss in the near future. In 2012, Dr. Hargrove co-founded Coapt, a company to commercialize control algorithms for prosthetics and orthotics. His research addresses all levels of amputation and has been published in the Journal of the American Medical Association and the New England Journal of Medicine and has resulted in multiple patents. Key projects include the development of advanced and adaptive control systems for prosthetic legs, improving control of robotic hand prostheses, and intramuscular EMG signal processing.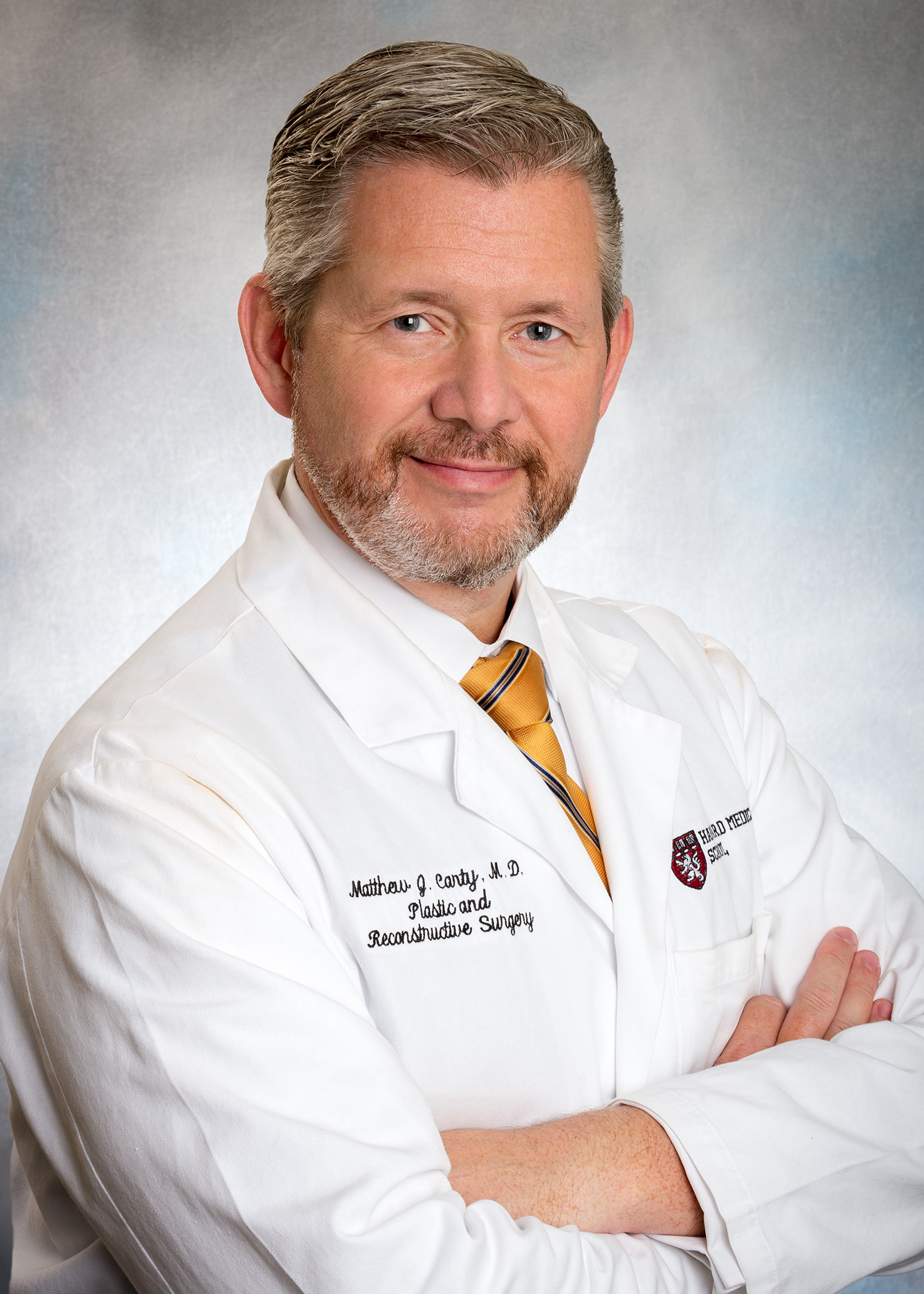 Matthew J. Carty, M.D., is a Staff Surgeon in the BWH Division of Plastic Surgery, an Associate Professor of Surgery at Harvard Medical School and a Research Scientist in the Center for Extreme Bionics in the MIT Media Lab. He received his bachelor's degree magna cum laude from Harvard College, and attended medical school at the Columbia University College of Physicians & Surgeons. He completed his surgical training in the Harvard Combined Plastic Surgery Residency Program, followed by an additional year of fellowship in hand and microvascular surgery at Beth Israel Deaconess Medical Center. He joined the BWH faculty in 2009, and has since had a clinical focus in complex reconstructive surgery of the trunk and extremities. Dr. Carty is Co-Director of the BWH Microsurgical Breast Reconstruction Program, Director of the BWH Lower Extremity Transplant Program, and Director of Strategy and Innovation for the Stepping Strong Center for Trauma Innovation. His research interests are focused primarily on limb restoration, both through transplantation and complex reconstruction. He is the co-inventor of the agonist-antagonist myoneural interface (AMI), a biological construct to provide amputees with augmented volitional control of specially adapted prostheses and also restore proprioception, and has pioneered the clinical implementation of this construct in the novel Ewing Amputation procedure. His research endeavors are currently funded by DARPA and the Department of Defense.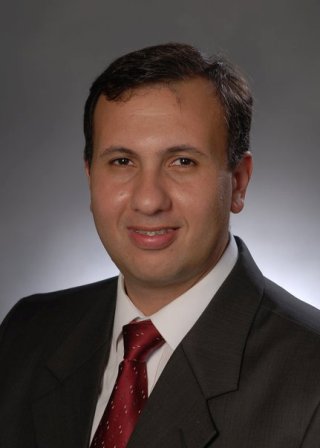 Ashraf S. Gorgey, Ph.D., MS, is the Director of Spinal Cord Injury Research at Hunter Holmes McGuire at VA Medical Center and Associate Professor at Department of Physical Medicine and Rehabilitation, Virginia Commonwealth University. He has a bachelor and master degrees in Physical Therapy from Cairo University, Egypt. He acquired his PhD in exercise physiology in 2005 with special emphasis on electrical stimulation, muscle activation and fatigue from the University of Georgia. He completed a postdoctoral fellowship at the University of Michigan with special focus on studying the adaptations in body composition and metabolic profile after SCI. His research background is in Rehabilitation and Exercise Physiology with special interest in individuals with SCI. His research work has focused on investigating rehabilitation strategies, including electrical stimulation and exoskeleton, which could improve the quality of life in individuals with SCI and minimize SCI health related secondary complications.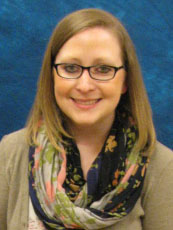 Nora Rosenblum, LMSW, is a Clinical Social Worker at Michigan Medicine Mott Children's Hospital.  Nora received her Bachelor's Degree from Earlham College and her Masters in Social Work from University of Michigan. Nora has co-facilitated the University of Michigan Community Amputee Network (U-CAN) of support services for Amputees for the past 8 years. During her time with the group Nora has developed and implemented a psychoeducation group for new amputees as well as created a Parent and Child Network for children with limb difference.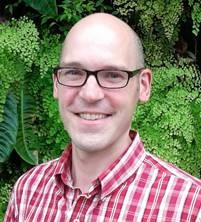 Peter Adamczyk, Ph.D., earned his degrees in the field of Mechanical Engineering, including a B.S. from Case Western Reserve University and M.S. and Ph.D. degrees from the University of Michigan in the areas of Robotics and Biomechanics, respectively. He spent several years running a startup company dedicated to advancing the science and technology of lower-limb prosthetics and real-world motion assessment. He is now an Assistant Professor at the University of Wisconsin–Madison where he directs the Biomechatronics, Assistive Devices, Gait Engineering and Rehabilitation Laboratory (UW BADGER Lab).
Dr. Adamczyk's research aims to enhance physical and functional recovery from impairments affecting walking, running, and standing. One core focus is the design and assessment of semi-active foot prostheses for gait restoration after amputation. Additional areas of emphasis include wearable sensors for movement assessment during real-life activities and rehabilitation robotics to explore motor learning and neural adaptation.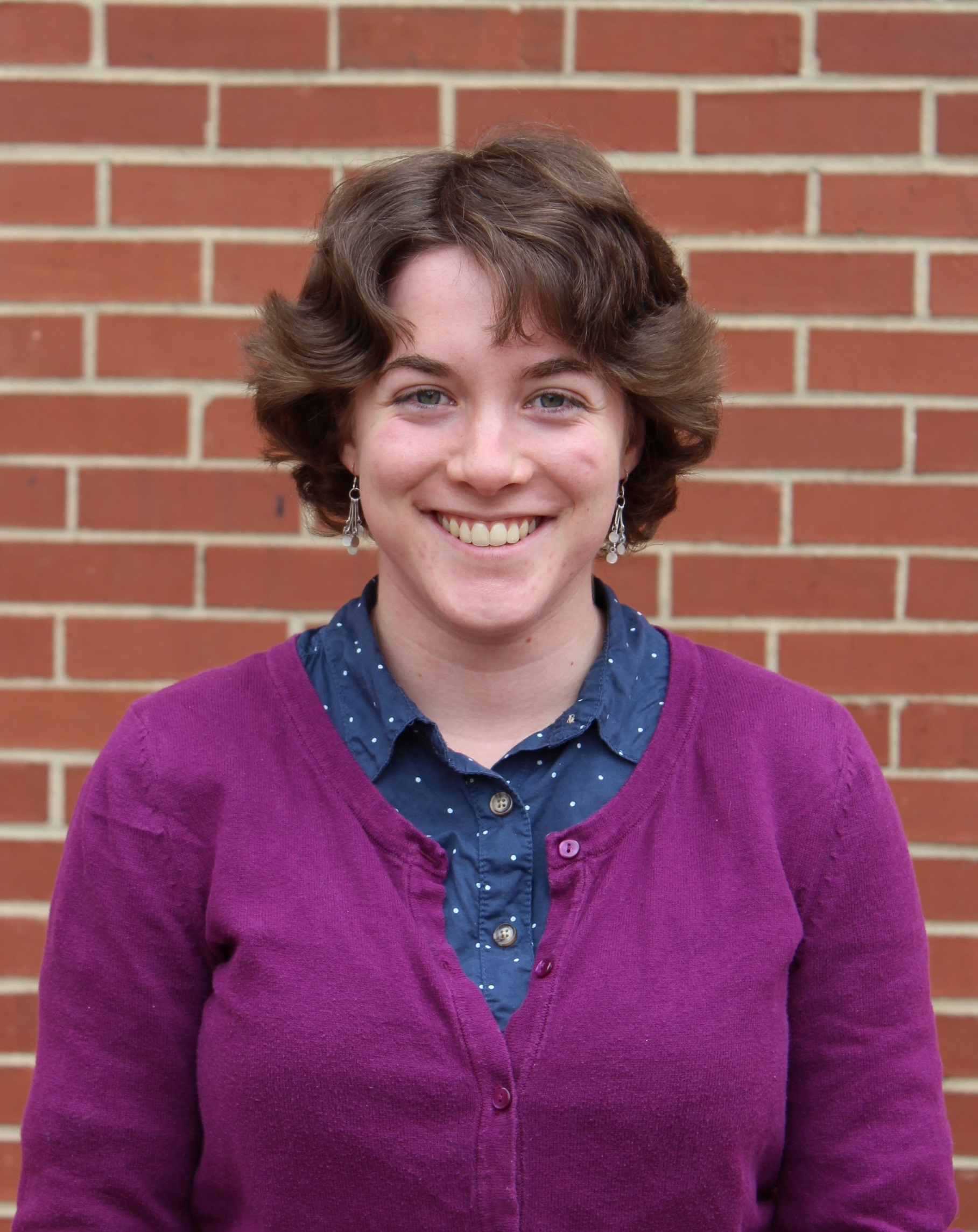 Susannah Engdahl, MS,is a PhD candidate in Biomedical Engineering at the University of Michigan. She received her BS in Physics from Wittenberg University and MS in Biomedical Engineering from the University of Michigan. The focus of her dissertation is to characterize how functional success and satisfaction with an upper limb prosthesis is affected by the type of prosthesis that is used. She is currently working on comparative studies of body-powered and myoelectric users to evaluate kinematic patterns during activities of daily living, as well as experiences of embodiment.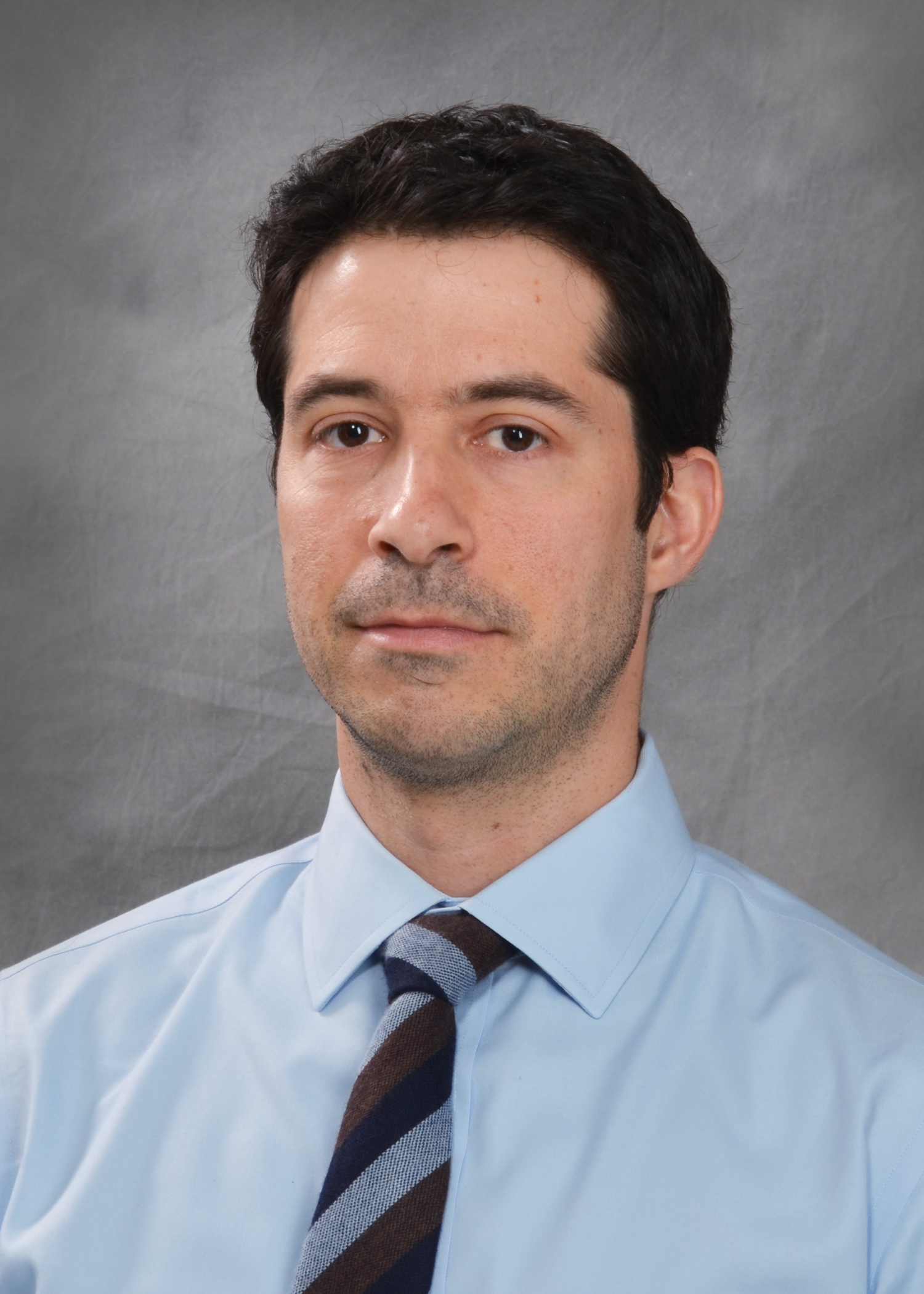 David Morgenroth, M.D. is Associate Professor of Rehabilitation Medicine at the University of Washington. He is also Associate Director of the Amputee Rehabilitation Fellowship at VA Puget Sound Health Care System (one of only two amputee rehab fellowships in the United States) and is a core investigator in the VA RR&D Center for Limb Loss and Mobility (CLiMB). Dr. Morgenroth grew up in New York City, then attended UC Berkeley where he studied gait biomechanics. He subsequently returned to NYC where he attending medical school at the State University of New York, Brooklyn (Downstate). He then completed Physical Medicine and Rehabilitation residency training at the University of Washington in 2007. As an attending physiatrist, he has led multidisciplinary amputee rehabilitation clinics at the VA Puget Sound for the past 12 years. Dr. Morgenroth's research focuses on improving mobility and quality of life in those with anatomic or functional limb loss, and has been funded by the NIH, VA and Department of Defense. He is also a dedicated educator on the subjects of amputee rehabilitation and gait biomechanics.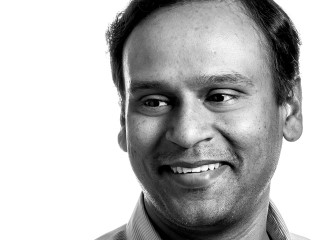 Arun Jayaraman, PT, Ph.D, primarily focuses on developing and executing both investigator-initiated and industry-sponsored research in prosthetics, orthotics, rehabilitation robotics, assistive and adaptive technologies to treat physical impairments. He conducts all of his outcomes research using advanced wearable patient monitoring wireless sensors and novel machine learning techniques, in addition to the traditional performance-based and patient-reported outcome measures. He collaborates both nationally and internationally with many academic and industrial organizations and is internationally recognized in the field of wearable technologies.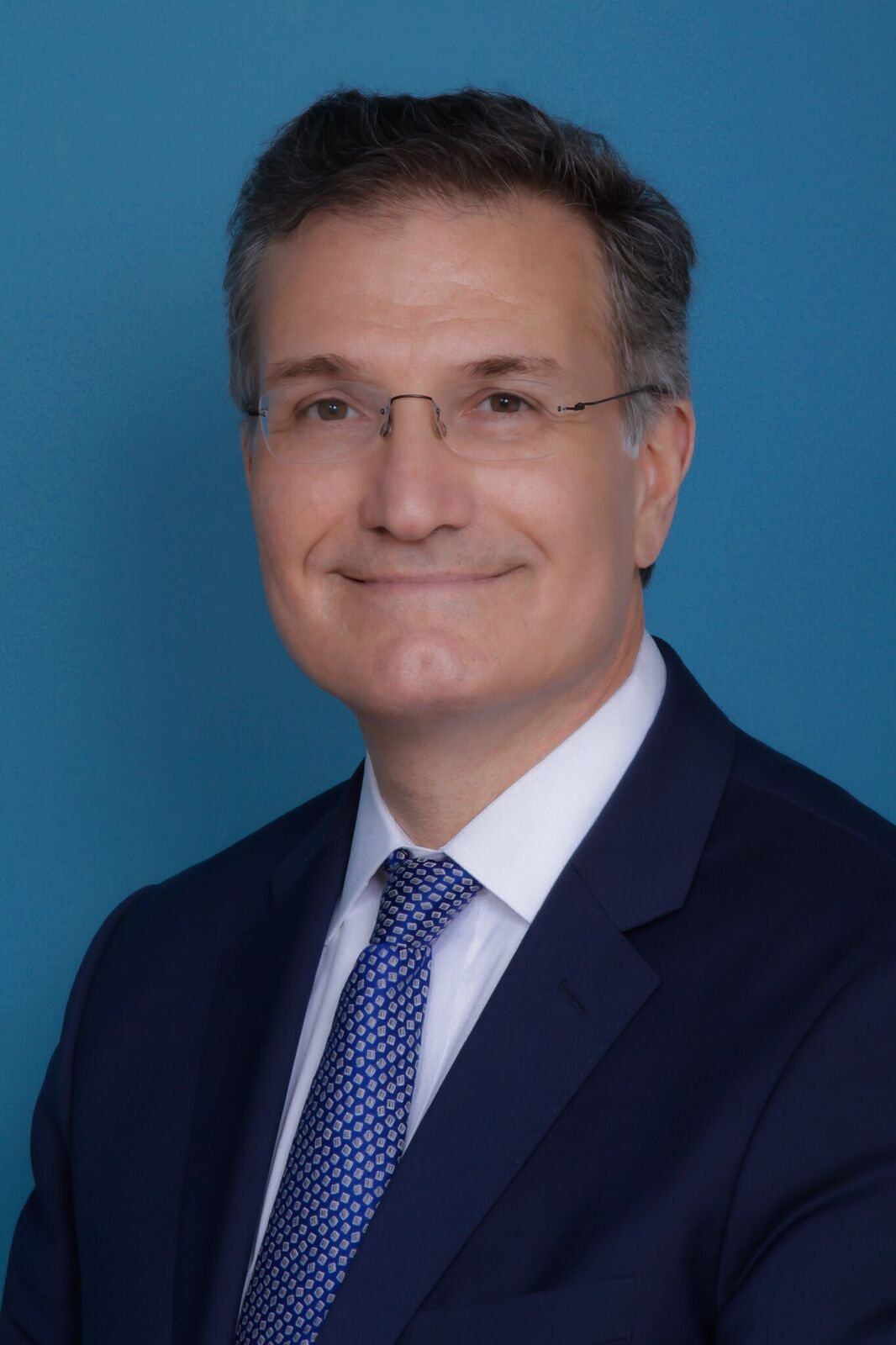 Dr. Gregory Dumanian is Chief of Plastic Surgery at Northwestern. He is a surgical innovator who developed Targeted Muscle Reinnervation (TMR) for the treatment of painful nerve endings and for amputees to move bionic limbs. TMR taps into the peripheral nervous system for the information needed to control a myoelectric prosthesis. The nerve signals that used to control the arm are transferred to local otherwise functionless muscles. The larger muscles then amplify the signal, so that the electric impulses can be picked up through the skin by sensors. There is nothing implanted, no wires, and no batteries. Prosthetic function after TMR is smooth, fast, and can occur with much less training.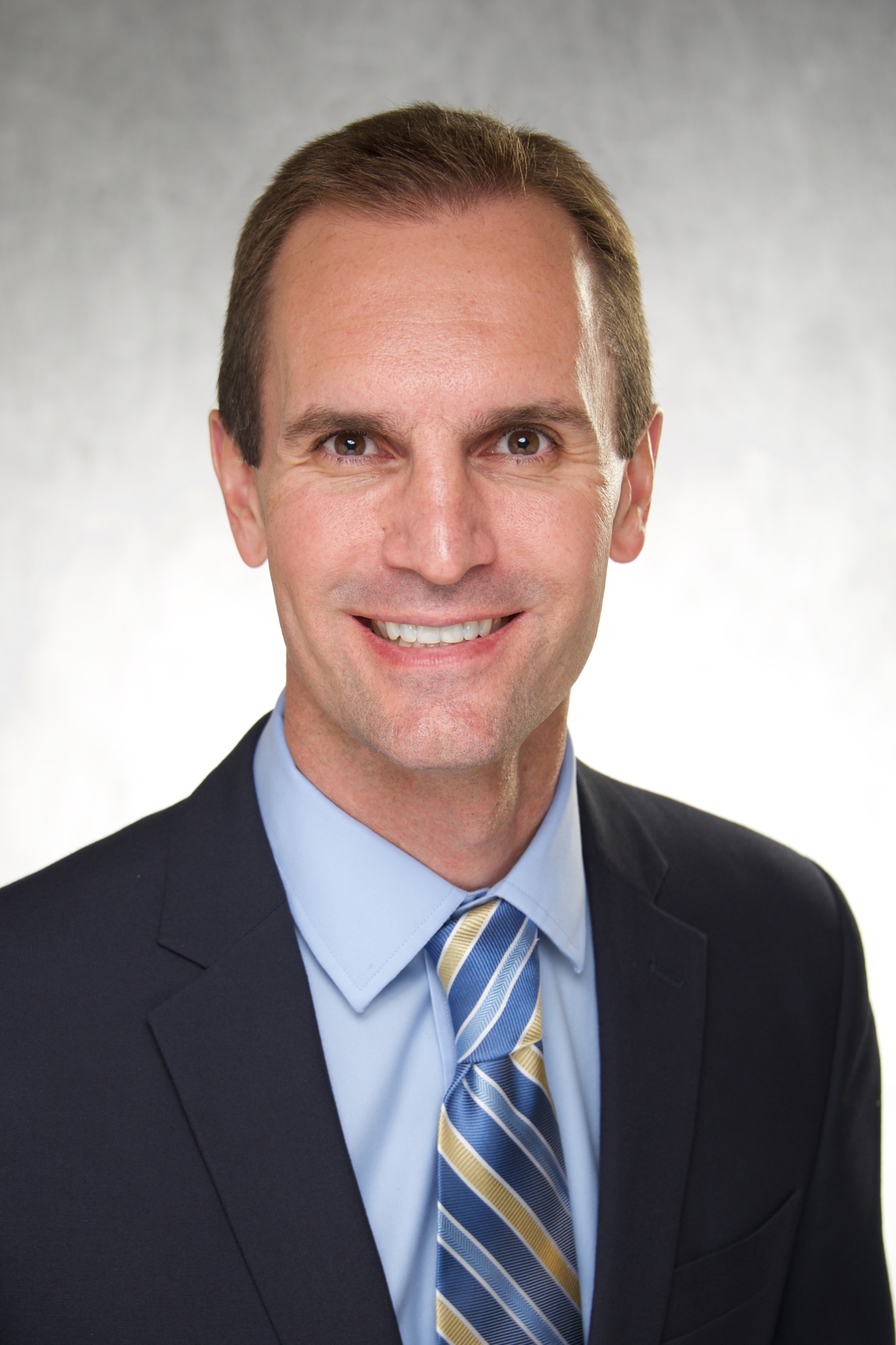 Jason Wilken, PT, Ph.D., is an Associate Professor and Director of Collaborative Research and Development in the Department of Physical Therapy and Rehabilitation Science at the University of Iowa.  Dr. Wilken received his master's degree in Physical Therapy and PhD in Physical Rehabilitation Science from the University of Iowa. He then served as the founding Director of the Military Performance Laboratory at the Center for the Intrepid, Brooke Army Medical Center, JBSA Fort Sam Houston, Texas and Senior Scientist for the Extremity Trauma and Amputation Center of Excellence. He returned to the University of Iowa in 2017 where he has continued his research focusing on maximizing physical function and emotional health in service members and civilians who have experienced traumatic limb injury. His efforts and approximately 100 publications focus primarily on the development and evaluation of advanced prosthetic and orthotic technologies, virtual reality based interventions, clinically relevant outcomes assessments, and development of novel approaches to enhance walking stability.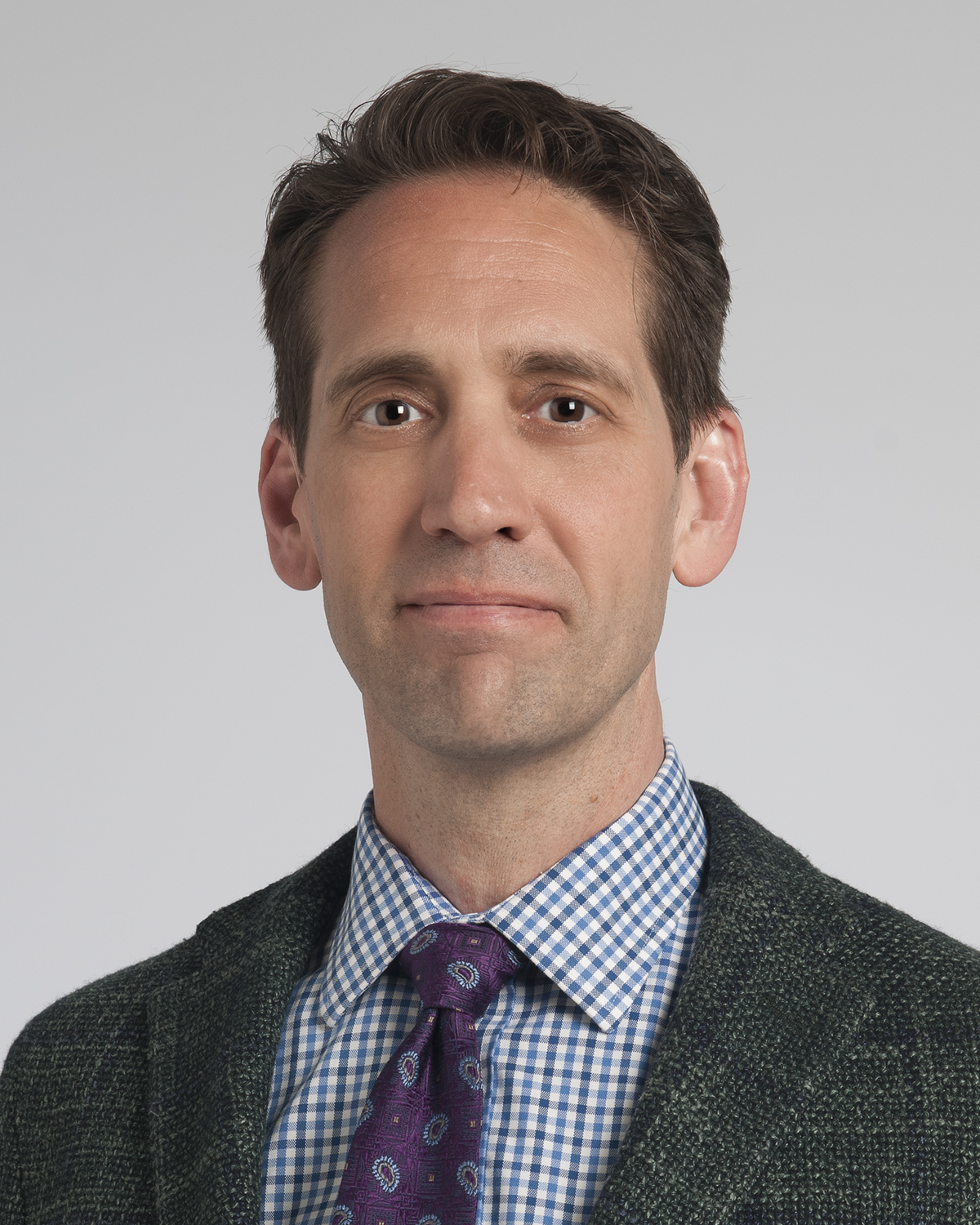 Paul Marasco, Ph.d., is a neuroscientist who studies the sensory nervous system and develops intuitive touch and movement feedback for bionic prosthetic limbs. He is an associate professor of Biomedical Engineering at Cleveland Clinic's Lerner Research Institute and head of the Laboratory for Bionic Integration. He is director of amputee research for PM&R and the Advanced Platform Technology Center at the Cleveland VA Medical Center. Dr. Marasco leads international research projects for the National Institutes of Health (NIH), the Defense Advanced Research Projects Agency (DARPA) and other government agencies. His teams are developing validated functional tests for advanced prosthetic systems to objectively measure the tangible benefits of improved sensation.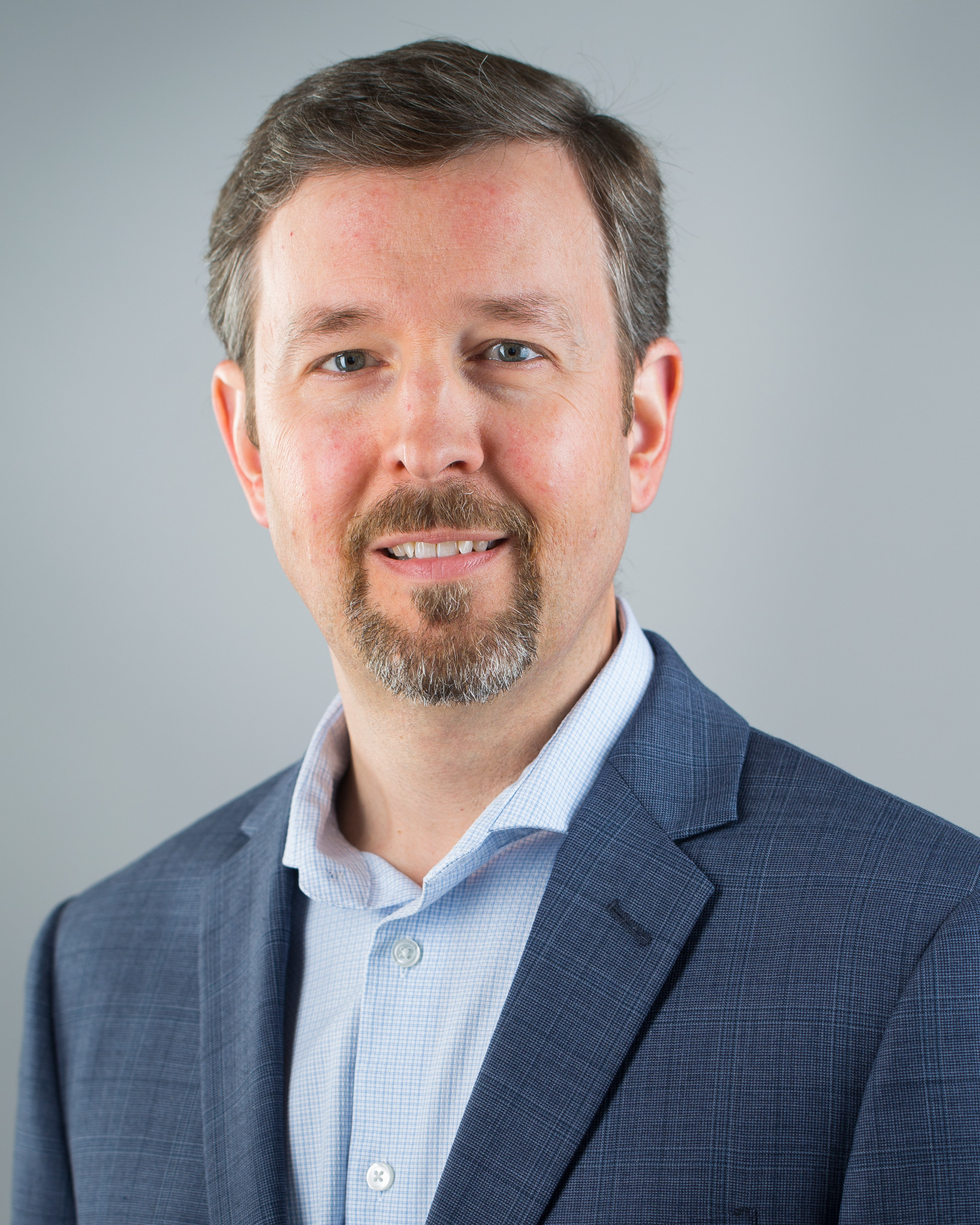 Brian R. Umberger, Ph.D., is a Professor of Movement Science at the University of Michigan, where he is also a faculty affiliate of the U-M Robotics Institute and the Michigan Institute for Computational Discovery and Engineering. Dr. Umberger received the B.S. degree from Central Connecticut State University (1993), M.S. from Springfield College (1997), and Ph.D. from Arizona State University (2003), all in the field of Kinesiology. Prior to joining the University of Michigan in 2018, Dr. Umberger was a faculty member at the University of Massachusetts and the University of Kentucky. He is active in the broader biomechanics community, serving on editorial boards and grant review panels, and he is currently President of the American Society of Biomechanics. Dr. Umberger's research is focused on fundamental and clinical aspects of locomotion in humans and other bipeds, using an integration of experimental and computer modeling techniques. The scope of his locomotion research spans from the restoration of mobility in gait disorders to the evolutionary basis for human bipedalism. He is actively engaged in collaborations with engineers and clinicians to develop in silico approaches for virtually prototyping assistive devices such as prostheses and exoskeletons as part of a boarder model-based design paradigm that incorporates dynamic models of the human user. Dr. Umberger's research has primarily been supported by the National Science Foundation.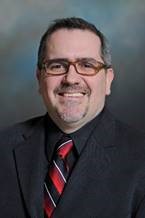 Andrew H. Hansen, Ph.D., is the Director of the Minneapolis Adaptive Design & Engineering (MADE) Program at the Minneapolis VA Health Care System, and a Professor of Rehabilitation Science at the University of Minnesota. His work focuses on development of adaptive technologies for Veterans with physical disabilities, and evaluation of new rehabilitation technologies. Andrew received his BSE in biomedical engineering from the University of Iowa in 1995, and his MS and PhD degrees in biomedical engineering from Northwestern University in 1998 and 2002, respectively. Andrew's recent work has focused on development of prostheses, wheelchairs, skin screening technologies, and exercise equipment for use in medical facilities.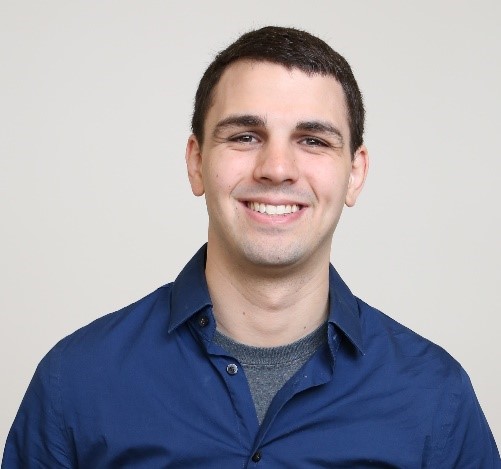 Tyler Clites, Ph.D. builds human cyborgs. After graduating from Harvard in 2014 with a B.S. in Biomedical and Mechanical Engineering, Tyler earned his PhD in 2018 from the Harvard/MIT program in Health Sciences and Technology. He carried out his doctoral research in the Biomechatronics Group (Professor Hugh Herr, MIT Media Lab), where he developed novel techniques for limb amputation surgery, with the goal of improving the neural and mechanical interfaces between persons with amputation and their prosthetic devices. As of January 2019, he is a postdoc at the University of Michigan (Professor Elliott Rouse, Mechanical Engineering), where he is focused on the mechanical design of advanced prosthetic limbs.  His work has been funded by DARPA and other mechanisms within the Department of Defense, as well as the NIH.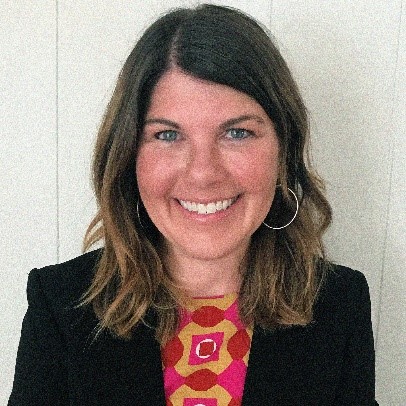 Beth Ripley MD, Ph.D. is a staff radiologist at the VA Puget Sound Healthcare System and an Assistant Professor of Radiology at the University of Washington, School of Medicine. Dr. Ripley specializes in translating medical imaging into virtual and 3D-printed models with the goal of changing the way doctors and patients understand and treat disease. She collaborates across multiple disciplines and has a passion for innovation and human-centered design. She additionally serves as the Senior Innovation Specialist for the Veterans Health Administration Innovations Ecosystem and is the Chair of the VHA 3D Printing Advisory Committee. She did her residency training in radiology at Brigham and Women's Hospital, Harvard Medical School, and is dual fellowship trained in cardiovascular and body imaging.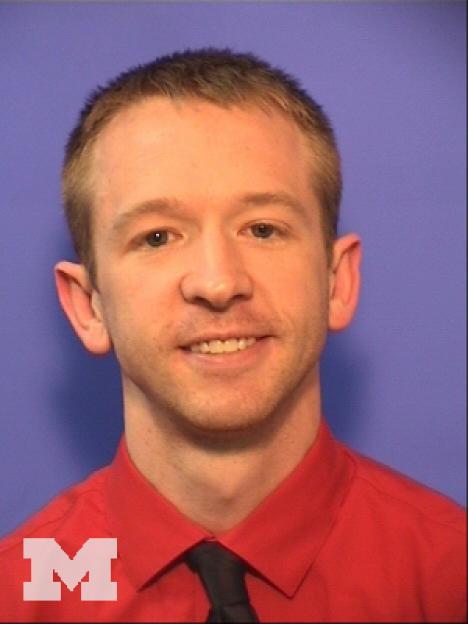 Darren Bolger, MSPO, CPO, is a prosthetist-orthotist with Michigan Medicine.  He graduated with his BS in Industrial and Manufacturing System Engineering from Iowa State University and his MS in Prosthetics and Orthotics from Georgia Tech.  He has worked at Michigan Medicine for five years with involvement in various projects related to additive manufacturing of personalized orthoses and prostheses.